Can this happen in Ghana? Young lady marries her jailed boyfriend in handcuff(Photo)
Is it true that love is blind ? Well, Love is really a beautiful thing when you find your soulmate. An American young lady has got many people talking with her decision of getting married to her long-time partner, who has been jailed in court for offense undisclosed.
On the wedding day, the young lady was seen wearing white wedding gown and husband to be was on prison uniform. The boyfriend was on handcuff throughout the wedding court proceedings by Honorable Judge Vanessa E Bogan.
See the picture below . . .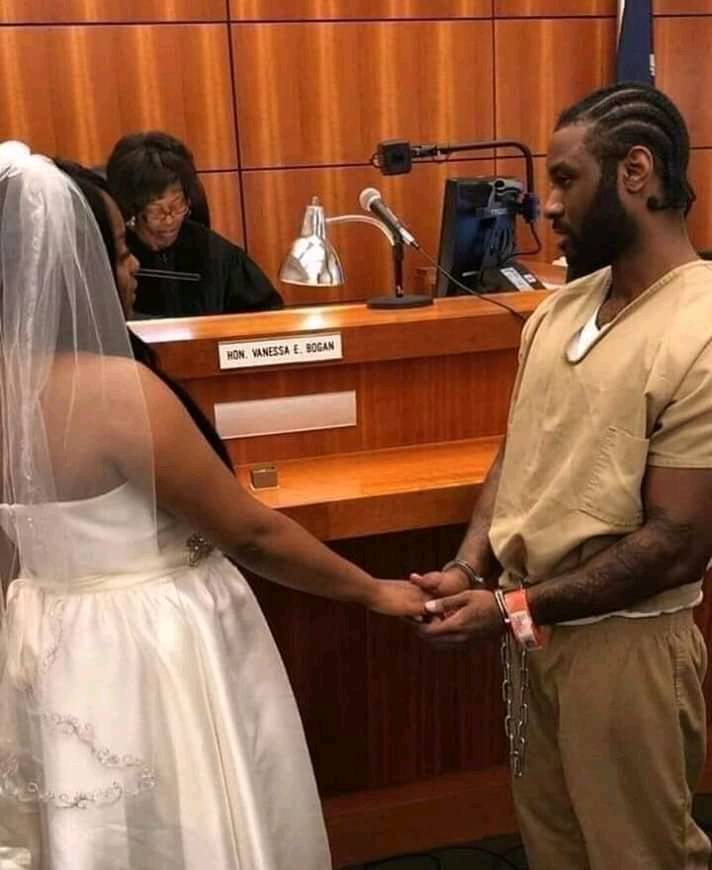 It is very clear that the love they have for each other is very strong one and their love can conquer any challenges.
Can you do this for love? Can you get married to your jailed partner while still serving jail term ?
Kindly share your thought and in the comment section below…