Lil Wayne arrested for weed possession in Saudi Arabia
Rapper Lil Wayne and his longtime friend / manager Mack Maine were arrested in Saudi Arabia for allegedly drug possession.
Lil Wayne was reportedly caught with weed and Saudi Arabia's law is very much against it. Last year Future's DJ was held in Saudi for nearly 3 months for weed possession.
According to reports getting to us, Weezy's manager Mack Maine has been incarcerated while the rapper was freed to fly back home.
Mack Maine is rumored to be currently incarcerated in Saudi Arabia.
Lil Wayne performed at a concert in Riyadh, along with fellow rappers Future, and Tyga. And young Money's manager Mack Maine was there with the rappers, to make sure everything went smoothly.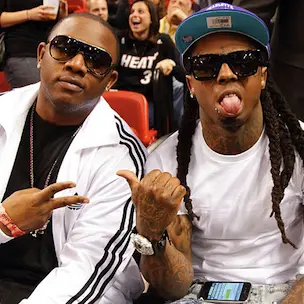 Authorities present found out that Lil Wayne has marijuana on him, then Mack Maine allegedly stepped in, and took the blame for the weed so that Wayne could leave the country.
There has not been any official statement from Mac Maine's team concerning the issue.
And shortly after Lil Wayne left the Middle Eastern City of Riyadh, Saudi Arabia, he took to twitter to express his disappointment and vow never to return there again.
Credit:dredsinfo