Photos: Night shift security guard returns home only to catch pastor chopping his wife
An irate mob has wounded a pastor on Wednesday 5th of May after he was caught in act with someones wife in Marani village in Kisii county.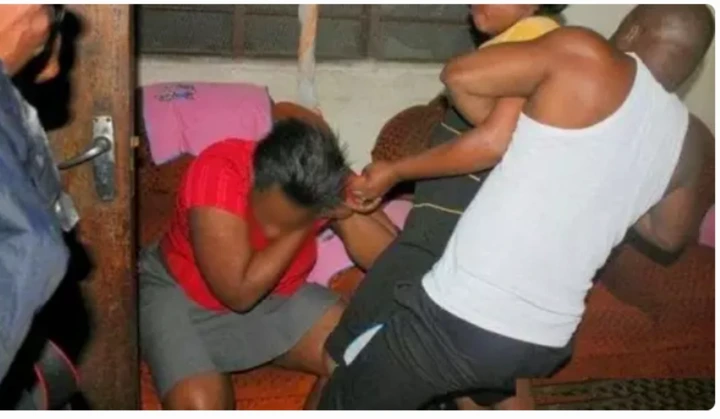 According to reports by the eye witness, the pastor was caught by the wifes husband sharing a moment in bed with his wife in Marani village. The husband works as a night shift security guard at a supermarket in kisii town. The husband, Tony Obuke says that he came from work at 5 am only to find his wife with another man in bed.
I quote, 'I was sick during the night so i had to come home early to have some rest when i got shocked to find my wife making love with another man in my own bed. I raised an alarm and angry villagers stormed in', he said. The reports were confirmed to be true by the chairman of Nyumba Kumi, William Mogaka, he said that the pastor was not well known in the village."We have never seen or met such a person in this village. We dont know where he comes from but we will invetigate to know more about him".The victim is currently nursing injuries and he has been taken to Kisii referal hospital after being beaten by the angry youth from the village.