Reverend father stops wedding, sack couple after finding out bride was pregnant
Drama was witnessed at Cheptuech Deliverance Church after the groom and the bride never showed up for their wedding. The guests and parents from the groom's side waited for hours trying to calm down an uneasy crowd.
The top church's Reverend got a wink that the bride was pregnant. To protect the church from shame and ensure a holy wedding as the Bible says, The reverend took pregnancy tests on the morning of the big day, it came out positive.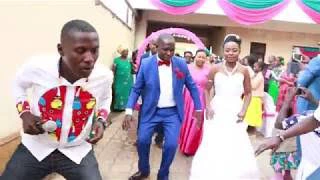 She asked them to announce the news to their parents but out of shame they couldn't, the bride told his supposed husband who couldn't tell his family.
Neighbors of the groom revealed that they lived together at their workplace and that could have led to the pregnancy. "They have been living together for long. Many were questioning how they were planning a holy wedding. The decision by Reverend Rebecca was the best, the youth of today are mocking the church," Daisy a neighbor said.