What a man told his house help before killing his two kids will shock you
According to the police, Dr. James Gakara is said to have ordered his house help to go and stay in another house they have rented within Nakuru.
When the househelp asked she could go with the children, the gnaecologist doctor is said to have ordered her to leave with out the two children.
On Saturday night, the doctor is said to have attempted murder by injecting himself with excess insulin but unfortunately its effects could not over power him as it did with his children who were found dead on Sunday.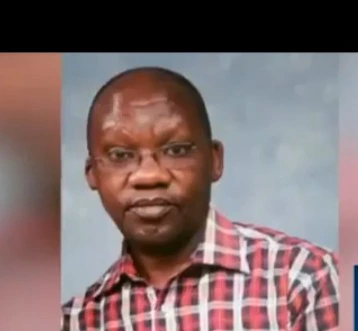 The doctor is said to have taken the action of killing his children after he had an heated argument with hid wife who later left and travelled to Nairobi.
Officers who responded to a call from his neighbours of Milimani estate, broke down the door into the house found the doctor lying still on the bed, his kids were in the bedroom, lying dead beside him.
Reports held by police said that neighbours reported police of unusual happenings within the house.
Watch video here
After accessing the crime scene, they also found several vials of drugs and syringes as well as knife.
His wife, who after hearing of the incident, is said to have gone into shock and rushed to Nakuru hospital where she is receiving treatment alongside her husband.
Police said that they are waiting for the doctor to get discharged so that they can charge him with murder and attempted suicide.